I'm not real clear as to why Americans celebrate Cinco de Mayo. But who can argue with a holiday that includes margaritas and nachos?!!!
It's time we started rounding up the Cinco de Mayo celebrations, deals and events.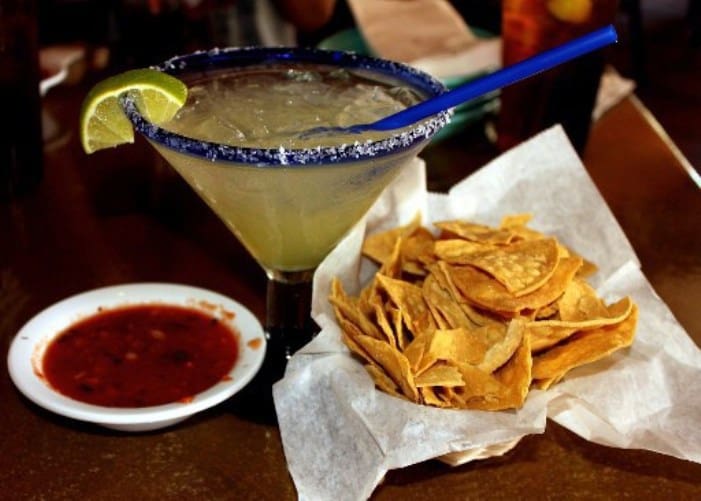 If you're planning to celebrate Cinco de Mayo on Thursday, May 5, 2022, some Myrtle Beach area restaurants are throwing parties or offering food and drink deals to make it easier on your wallet. We'll add to this list if any new deals come in, so make sure you check back.
After being locked down for most of 2020 and part of 2021, Cinco de Mayo celebration is another celebration we've been looking forward to. I think there will be some busting loose going on.
2022 Myrtle Beach Cinco de Mayo Parties & Deals
Taco Mundo Kitchen y Cantina in Barefoot Landing
Cinco De Mayo Fiesta
4732 Hwy 17 South
North Myrtle Beach
Fiesta with Taco Mundo Kitchen y Cantina on Cinco de Mayo at their Waterfront Patio Party!
Free Admission with Live Music from The Winchesters 5 to 9 p.m.
Ice cold cerveza.
Dock your boat for FREE.
Fiesta Mexicana Restaurant
410 70th Ave North
Myrtle Beach
Food and drink specials all day!
Festivities start at 11 a.m.
Cinco de Mayo at Banditos
Bandito's Cantina
1410 North Ocean Blvd
Myrtle Beach
The party begins Thursday, May 5th, 11 a.m. til close!
Come out and enjoy all the fun and festivities!
Cinco de Mayo at Tin Roof
1410 North Ocean Blvd
Myrtle Beach
Live music starting at 5:30 p.m. and running until close featuring Phillip Michael Parsons, DJ Ricky Spinz and Marcus Cannon! The Margaritas will be flowing and the tacos will be fresh and delicious!
Cinco de Mayo Deal from Moe's Southwest Grill
201 Graduate Rd.
Conway
181 Brookton Circle (Sayebrook Town Center)
Myrtle Beach
On 5/5, celebrate Cinco de Moe's! Moe's Southwest Grill will be offering Moe Rewards members 5x points on all purchases made on the Moe Rewards App or signed into moes.com.

No matter what you're chowing down on – queso, burritos, nachos, you name it – you'll get 5x points on every order. Not a Moe Rewards member? Simply download the
app
and sign up to take advantage of the deal. Offer valid only on 5/5/22.
Hungry Howie's Pizza Cinco de Mayo Foodie Deal
Hungry Howie's, the originator of flavored crust pizza, is offering $0.99 Howie Bread with any online carryout order of $15 or more, valid May 2 – May 8. Use Promo Code "CINCO" at checkout. This offer is valid only at participating locations.
Below are the 2021 celebrations, we will update these as we receive and verify the information.
Broadway Grand Prix Go-Kart Park Discount Passes
All You Can Ride Wristband
Photo Credit: www.tripster.com
FEEL THE NEED FOR SPEED!
One of Myrtle Beach's most popular family attractions, Broadway Grand Prix offers an assortment of exciting activities and games, located at the iconic Broadway at the Beach destination. Guests can take advantage of the facility's seven go-kart tracks, six children's rides, two miniature golf courses, a rock climbing wall, an indoor arcade, a thrilling Skycoaster® ride, and more.
El Cerro Mexican Restaurant
Cinco de Mayo @29th
1002 29th Ave North
Myrtle Beach
2 to 11 p.m.
Chocolate Chip Band will be providing live entertainment from 6 to 9 p.m.
Abuelo's Mexican Restaurant
EASY Cinco de Mayo Celebration!
Cinco De Mayo Event hosted by EASY 105.9 and EASY 100.7
740 Coastal Grand Circle
Myrtle Beach
Join Chelsey Rene at Abuelo's, near the Coastal Grand Mall in MB, for a BIG Cinco de Mayo celebration!
Abuelo's ALWAYS knows how to provide a good time, but they're making Cinco de Mayo extra special.
It's going to be lit this year too… after all, we have to make up for last year 🙂
Come out for delicious Mexican cuisine, $8.95 Flag Margarita's, $5 Mexican Draft Beers and $5 La Grandeza Margarita's!
There will be LIVE music with Mike O'Donnell Music & City Lights Band, with indoor and outdoor dining.
Plus…GIVEAWAYS!
Chelsey Rene will be partying it up there ALL DAY LONG! Broadcasting from Abuelo's with the PC RX Mobile Studio from 10 a.m.-7 p.m.
The festivities will officially wrap up at 10 p.m.
Boardwalk Billy's
Cinco de Mayo Fiesta w/ High Tide Trio
1407 13th Ave North
North Myrtle Beach
The party starts at 3 p.m.
High Tide Trio takes the stage at 4 p.m.
Drink specials include, $3 Corona brands, $4 Margaritas and $6 Grand Margartias
Gotta try the Supreme Nachos w/ homemade Chili for $6.
Local on the Water
Cinco De Mayo with Charlie Snuggs and the Doctor
1525 13th Ave North
North Myrtle Beach
Party starts at 7 p.m.
Business owners advertise for FREE!
FREE and Cheap Fun in Myrtle Beach
Best Free or Cheap Things to Do in Myrtle Beach
Always Free Things To Do in Myrtle Beach
Free & Cheap Things To Do With Kids in Myrtle Beach
Free or Cheap Rainy Day Activities in Myrtle Beach
Find Free and Cheap Things To Do in Myrtle Beach By Day With Our Calendar