Good morning! Thirsty bargain hunters can start the year and morning off right at Wendy's.
Customers can sip on the drink of their choice at no cost, while enjoying breakfast at the popular fast-food restaurant.

Subscribe to Myrtle Beach on the Cheap by email and you'll receive just one email a day with the latest information on the best deals and free and cheap events.
Make sure to follow the links to get all the information, such as location, time and cost, for each event.
You can also find us on Facebook and Twitter.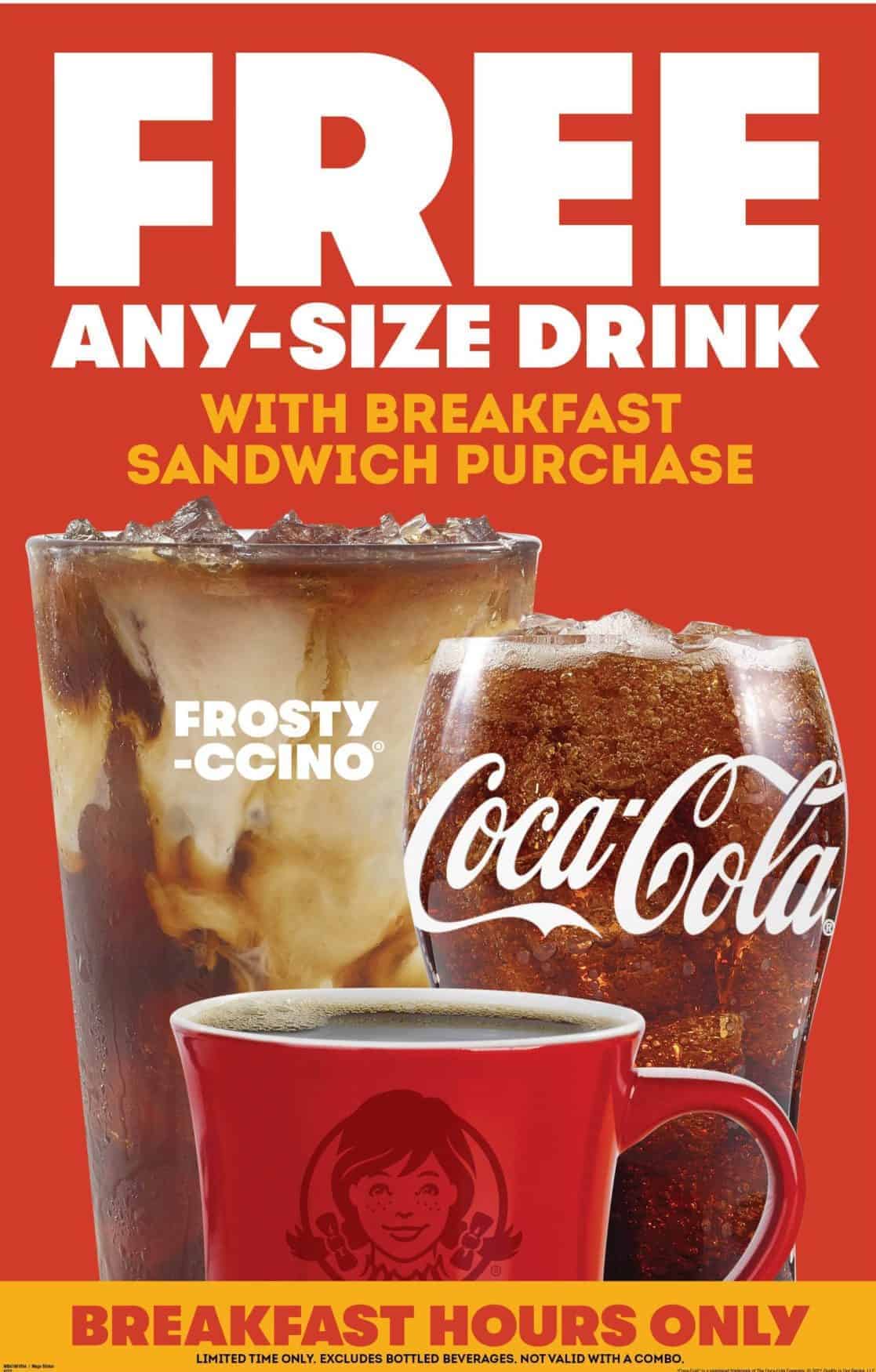 From Jan. 10 to Feb. 20, get a FREE drink of your choice with the purchase of any Wendy's breakfast sandwich.
The offer includes all beverages on the menu and in any size. From Frosty-ccinos to Dave's Craft lemonades to soft drinks – it's all FREE. (The giveaway excludes Frostys and any bottled or prepacked beverages.)
The thirst-quenching offer is available in-restaurant or via the Wendy's app. However, it's only available during breakfast hours — usually from 6:30 a.m. to 10:30 a.m. However, hours vary by location.

NOTE: Not all locations offer the same national promotions. As a result, price and participation may vary. It's always wise to call ahead for verification in your area. We strive to keep up with "limited-time offers," but deals may end without notice.
Hungry For More Food Deals
Monday, August 15, 2022
Tuesday, August 16, 2022
Wednesday, August 17, 2022
Thursday, August 18, 2022
Friday, August 19, 2022
Saturday, August 20, 2022
Sunday, August 21, 2022
Monday, August 22, 2022
Tuesday, August 23, 2022
Wednesday, August 24, 2022
Thursday, August 25, 2022
Friday, August 26, 2022
Saturday, August 27, 2022
Sunday, August 28, 2022
Monday, August 29, 2022
Tuesday, August 30, 2022
Wednesday, August 31, 2022
Thursday, September 1, 2022
Friday, September 2, 2022